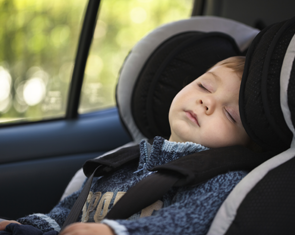 General Information
» Corona window film protects you against sun and also against possible injuries by keeping as a whole the glass pieces, which may fly around during an accident.
» UV sun protection makes it harder for thieves to break into your car compared to normal windows because window of your car will broken harder.
» Corona vehicle window films reduce the heat and brightness in the vehicle, prevents colour changes of the upholstery inside it and prevents 99% of UV rays. Thanks to many different tones of film types, it is possible for you to obtain the desired tone and desired protection.
» Provides excellent appearance for your vehicle,
» Increases life of upholstery,
» Prevents 99% of UV rays,
» Keeps the fragmented glasses together,
» Prevents glass breaks and is disincentive against thieves.
» 7 years guarantee.
-
4 Miles Charcoal (20)
4 Miles Charcoal (35)
4 Miles Charcoal (50)
4Miles Titanium (SY65)
4Miles Titanium (SY35)
6Miles Titanium (SY35))
6Miles Titanium (SY25)
10Miles Titanium (SY50)
10 Miles Titanium (SY35)
Visible Opacity
38
44
58
65%
35%
35%
27%
47%
35%
Solar Energy Transparency
22%
38%
52%
54%
26%
26%
19%
34%
26%
Solar Mirror
54%
49%
35%
10%
31%
31%
36%
23%
31%
Solar Energy Absorption
43
43
43
36%
43%
43%
45%
43%
43%
Visible Shining
11%
11%
11%
11%
18%
18%
20%
12%
18%
14%
14%
14%
14%
27%
27%
35%
16%
27%
U-Value
1.06
1.06
1.06
1.06
1.03
1.03
1.03
1.06
1.03
Prevention of UV Rays
99%
99%
99%
99%
99%
99%
99%
99%
99%
Glare Reduction N/A
70%
58%
99%
27%
58%
58%
70%
48%
58%
Shading Coefficient
0.42
0.42
0.42
0.7
0.42
0.42
0.36
0.55
0.42
Prevention of Total Solar Energy
60%
60%
60%
40%
60%
60%
67%
50%
60%
Film Indicator (Miless)
4
4
4
4
4
6
6
10
10
Thickness
2 ply
2 ply
2 ply
2 ply
3 ply
3 ply
3 ply
3 ply
3 ply
Pull-off Strength (Pi)
5
5
5
5
5
5
5
5
5
Tensile Strength (Pi)
25,000
25,000
25,000
25,000
25,000
25,000
25,000
25,000
25,000