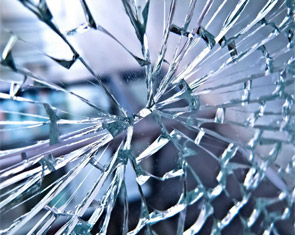 General Information
» Corona film keeps the fragmented car window as a whole without being scattered around thanks to an invisible coating film.
» This coating prevents fragmentation and scattering of glass when an object is thrown on the window, and enables the glass remain as a whole.
» Window film prevents the window of your vehicle be broken and scattered, and it is also disincentive against thieves. Protective film makes breaking of windows difficult and makes breaking into the car by thieves substantially harder as well.
» Thieves will be more unwilling to steal your valuable goods if they know that it is difficult to break into your car quickly.
» It decreases interior heat, reflection and shining, and increases driver's comfort.
» It protects you against hazardous sun lights by preventing 99% of UV rays and it also prevents yellowing of your car seats as well.
» Keeps the fragmented glasses together,
» Prevents sharp glass pieces from flying around,
» Cuts heat and transplendent lights,
» Blocks UV rays by 99%,
» Prevents glass breaks and is disincentive against thieves.
» 7 years guarantee.
| | | | | | | | |
| --- | --- | --- | --- | --- | --- | --- | --- |
| | Mileses | 4Miles | 7Miles | 8Miles | 11Miles | 16Miles | 21Miles |
| Visible Opacity | 88% | 86% | 85% | 83% | 82% | 82% | 79% |
| Solar Energy Transparency | 75% | 74% | 71% | 77% | 70% | 70% | 65% |
| Solar Mirror | 8% | 8% | 10% | 8% | 10% | 9% | 12% |
| Solar Energy Absorption | 17% | 18% | 19% | 15% | 20% | 21% | 23% |
| Visible Shining | 10% | 10% | 10% | 10% | 10% | 10% | 12% |
| U-Value | 1.05 | 1.05 | 1.05 | 1.05 | 1.05 | 1.05 | 1.01 |
| Prevention of UV Rays | 99% | 99% | 99% | 99% | 99% | 99% | 99% |
| Glare Reduction N/A | N/A | N/A | N/A | N/A | N/A | N/A | N/A |
| Shading Coefficient | 0.93 | 0.92 | 0.91 | 0.92 | 0.91 | 0.9 | 0.88 |
| Prevention of Total Solar Energy | 19% | 20% | 20% | 19% | 22% | 25% | 27% |
| Film Indicator (Miless) | 2 | 4 | 7 | 8 | 11 | 14 | 21 |
| Thickness | 1 ply | 1 ply | 1 ply | 2 ply | 2 ply | 2 ply | 3 ply |
| Pull-off Strength (Pi) | 5 | 5 | 5 | 5 | 5 | 5 | 5 |
| Tensile Strength (Pi) | 25,000 | 25,000 | 25,000 | 25,000 | 25,000 | 25,000 | 25,000 |