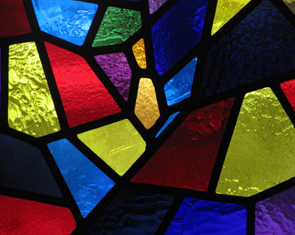 Decorative window film ensures that the windows look self-patterned as if they were subjected to a special process. They provide unlimited alternatives on glass surfaces of your workplace or house with its vivid colours, visual effects and graphic designs.
It also increases your life safety by preventing scattering of the glass when broken.
You can create different places with Midas specially designed decorative window films. It enables providing vividness and giving a magic touch for all windows and doors. Midas specially designed films appeal to all kinds of pleasure with its various colour and design types.
| | | | | | | |
| --- | --- | --- | --- | --- | --- | --- |
| Product | Visible Opacity | Visible Shining | Prevention of UV Rays | Glare Reduction | Shading Coefficient | Prevention of Total Solar Energy |
| White Matte DK 2 Ply | 77% | 9% | 99% | 41% | 0,89 | 21% |
| White Frost Light 2 Ply | 64% | 21% | 99% | 28% | 0,76 | 36% |
| Yellow Frost 2 Ply | 71,5% | - | 1,07% | - | - | 26,1% |
| White Out 2 Ply | 12,8% | 54,2% | 99% | - | - | 69,60% |
| White Matte light 2 Ply | 64% | 21% | 99% | - | - | 17% |
| White Matte DK 2 Ply | 71,5% | 19,9% | 99% | - | - | 26,1% |
| Venetian Blind 2 Ply | 72% | 20% | 1% | - | - | 26% |
| Red Frost 2 Ply | 71,5% | 19,9% | 1,07% | - | - | 26,1% |
| White Frost DK 2 Ply | 71,5% | 19,9% | 1,07% | - | - | 26,1% |
| Blue Frost 2 Ply | 71,5% | 19,9% | 1,07% | - | - | 26,1% |
| Black Out 2 Ply | 0% | 6% | 99% | - | - | 72% |