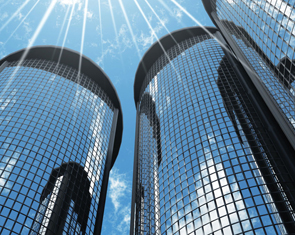 General Information
Today's trend is the places with spacious and wide spaces which reflect outside into inside. More windows are used in today's houses and commercial buildings compared to the past. It is attractive but brings many problems and negativity together.
This causes for instance; excessive reflection, increase of heat due to wide windows or excessive fuel consumption due to heat loss in cold weathers and fading colours of carpets and furniture & yellowing of curtains.
Maintaining appropriate room temperature – prevents excessive heat, UV rays and reflection and enables luminousness.
MIDAS films are manufactured as bright or matt, with plain, colourful and various designs. Depending on the film used, it has an anti dim feature ranging from 10% to 90%; it prevents 99% of the hazardous UV rays in order to protect cloths and carpets; it cuts 90% of bright lights and blocks the solar heat insulated by the window up to 74%.